Posts Tagged 'Technology trends for 2012'
Since ancient times human beings want to know the future. To achieve this objective we have used a variety of mechanisms, some of them not advisable not credible, but with the advancement in communications and tracking the evolution of certain technologies and devices, trends have emerged. The trends have a rational foundation that allows us to anticipate where they go for the tastes and needs of people.
Today we finished the year 2011 and it is normal to wonder what will bring next year, what will be the scenario in which we manage it in the daily activities and what the devices will become our fellow travelers on this adventure that is life.
But without getting romantic or sentimental, we address the issue in a scientific manner, listing the technologies and computing devices that stand out as we will see more frequently in 2012:
Command via voice, the success of Siri is clearly a route that many companies will in 2012, so it is expected that this technology integrates the new smartphones and other forms of tablets. The landing of this technology in the PC is also expected, as for example in the Google ecosystem as an interface with web sites and helping to navigation.
The decrease of the email is another fact that has been detectanto for some time. Reports indicate that children who leave school do not have email accounts and connect to social networks and use messaging products.
Reduction of cable television is another trend observed migrating to video game consoles and smart TVs next year. This has been happening in Europe for some time, with systems like the Xbox.
Hosting Services, Google started the ball rolling with applications, and OnLive lit a fire under this system with games. As we move into 2012, will increase access to content hosted on external servers. And movies are transmitted instead of downloading, and will not be long until most of our existing Internet applications do not run locally. It is expected a boost in this direction in 2012.
App stores: This trend continues and accelerates in 2012 with the launch of Microsoft, and its app store as a result of this is expected disappearance of the software packages.
Windows 8 – Touch, This product is a trend in itself, and represents the biggest gamble that Microsoft has ever done, according to Steve Ballmer. The company is going to erase the gap between PCs and tablets and expects users are not confused. This will make the tactile is the mainstream PC market and reduce the gap between laptops and tablets.
Thin is in fashion, this trend is driven mainly by tablets (mostly iPads) and ultrabooks (including MacBook Air), next year will be the year to move through the thin, thin laptops. This will not only be for products such as PC, but it will remain fine and thin lens smartphones, tablets and televisions too. The vendors will compete to be the thinnest in every category.
TIS (tablets of thing), Samsung has introduced a refrigerator with a system that incorporates a tablet computer and it is likely that others will follow suit. The cars are displayed with similar tablet built into your script, and this effect is likely to extend iPad to things like home automation and high-end systems home alarm. And yes, you may be able to install applications on many of them.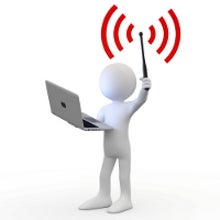 The company Ericsson Consumer Lab has developed a list of lines of action that set the trend this year, following a survey among 10,000 people in over 40 countries.
This study has shown among other curiosities that 90% of the owners of smartphones brings their devices against 80% who do not leave home without money, that 67% of smartphone users says he wants to pay through the mobile , and that mobile data surpassed voice in the fourth quarter of 2009 and doubled in the first quarter of 2011.
The list of some of the significant trends, according to Ericsson's think tank, is:
. The connectivity has become essential. Consumers say the Internet is one of the last things that would be willing to resign if they had to cut expenses.
. There is a huge and growing demand for new services and the Internet.
. Social networks redefine the transmission of news and drive consumption of photographs, video clips and music.
. Mobile phones play an important role in daily life. 90% of smart phone owners carry their devices, an important fact considering that only 80% of them mention that they have money.
. Share information and have multiple devices connected all day is becoming commonplace for users, due to the massive introduction of cloud services.
. 2011 study on smartphone users found that men are still the most used services on the smartphone. Women, however, are the most call or send messages or connect to Facebook.
. 67% of smartphone users says he wants to pay via mobile.
. Mobile data surpassed voice in the fourth quarter of 2009 and doubled in the first quarter of 2011. Consumers are increasingly connecting to the Internet and everything around them, from the car to the vending machines.
Mobility plays a cross in the products and services that we will be born this year.
With the speed that has taken the technological development, progress occurred every five years before now occurring in a year or less. So in 2012 the changes will be modest and people still marveling at what he is capable of creating man. This will be a breakout year for tablets beyond the iPad, and consolidation of smartphones compared to other phones. The public and private cloud will mark the transition to mobile devices, like the growth of mobile Internet penetration, which, in fact, the country is close to represent half of all access to the Network In addition, first steps of artificial intelligence have a name: Siri, the Apple system. The following is a list of some of the trends seen in the world of technology this year.
Ultrabook
Attack Sponsored by Intel, the industry of portable flood us with ultrabooks, who must use the latest generation of the 'brains' of Intel (this year will be the 'Ivy Bridge'), its thickness will be less than 21 mm, light up in seconds and your battery will last several days. Will the market be in charge of deciding whether approved or discarded.
Massification of mobile Internet
Of the 5.9 million Internet connections in the country, 2.7 million were mobile accesses. This year is expected to service adoption, growing at rates of 80 percent, is even larger. In this 2012 also operate the largest network of LTE technology, fourth generation (4G), which is high-speed mobile Internet, the company Antioquia UNE. This technology can be defined as that will survey the current 3G, 3.5G and HSPA +. According to Juniper Research, in 2012 there will be more than 24 million devices that support LTE.
Apple without Jobs first year
2012 will be crucial for the future of the company, in the absence of its founder and mentor of innovation. The challenge will be to maintain the success of its popular products. In fact, already started the rumors about the arrival of two new versions of the iPad tablet-a-smaller in the first months of the year, and the expected iPhone 5 in the third quarter. Not only will these releases. According to media experts, everything is ready for the arrival of Apple TV. Although no details or dates, you can forward it will work with IOS, you are connected to the web, have a wide variety of applications and voice recognition service Siri (which is also on the iPhone and the iPod). Challenge for companies like Sony, LG and Samsung.
Now ask things your cell
The complex control technologies and interaction with voice comprising the human sense of conversation, as Siri, Apple should be on the computers that use Android. Google working on the project Majel, who perfected the concept. Meanwhile, Microsoft also does the same in Windows Phone. We will pass the click to 'talk'.
Windows 8 will come to war in the world of mobility
In February the trial will (beta) Microsoft System for tablets. Criticized or loved one, will give a tough fight to its rivals that do not stand still: we will see new IOS (Apple) and the expected Android Ice Cream Sandwich, Google.
Goodbye to 'netbook'?
These teams will be the first victim of the tablets. Only in 2011 sales fell 35 percent, because today you can produce portable 'real', more powerful and almost the same price. Meanwhile, tablets are gaining ground.
You pay with your cell phone
Imagine sliding your smartphone on a cash register to pay for purchases. Google uses this technology, known as NFC, in collaboration with banks. Other companies like Nokia and RIM are also including the chip on their computers. On the other hand, the operator Tigo working on boosting banking and facilitate transactions through the cell in Colombia.
Decant the tablet market
During 2011, almost all technology companies in the world presented their tablet. What will this year be settling between Apple iPhone and Android, with Samsung at the top. Windows 8 will come with everything in this fight for the computer-controlled touch.